It's quiet out on the lake now with the seasons changing. Many summer residents have fled south, and the year-rounders are hunkering down for the coming winter. Still, though, there's plenty going on as "business as usual" continues for many.
At first I thought a bit of vegetation had gotten lodged on the trash can by the house. This, of course, is exactly what this creature, a walking stick, wanted us to believe.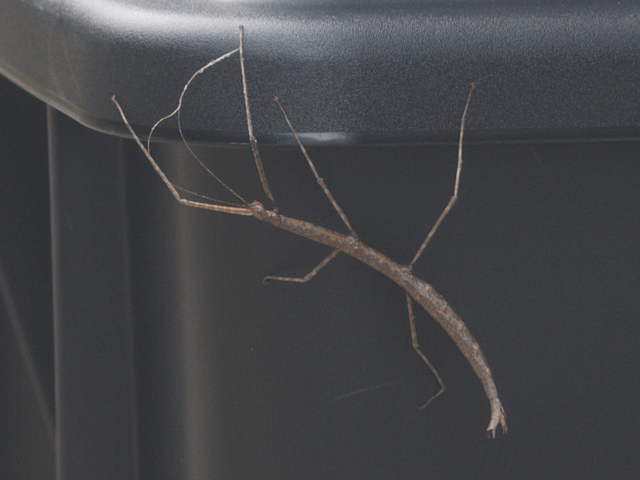 One of the things I found interesting about the Space Shuttle (RIP) is how it transitions from a space vehicle, to an aircraft, and eventually to a ground vehicle. Birds do something similar in transitioning from a flier to a pedestrian, completely changing shape and how they move. Most birds, of course, do not go into space often. (obligatory Great Blue Heron picture)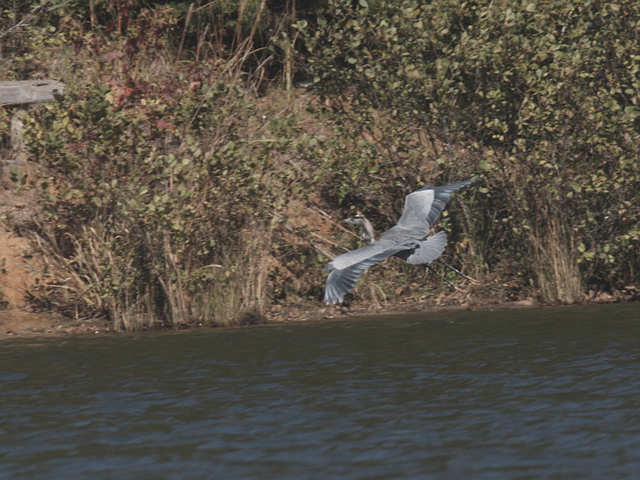 It was a cool, breezy day on the lake, one that many of the resident geese figured would be good to curl up with a good book … or, just curl up.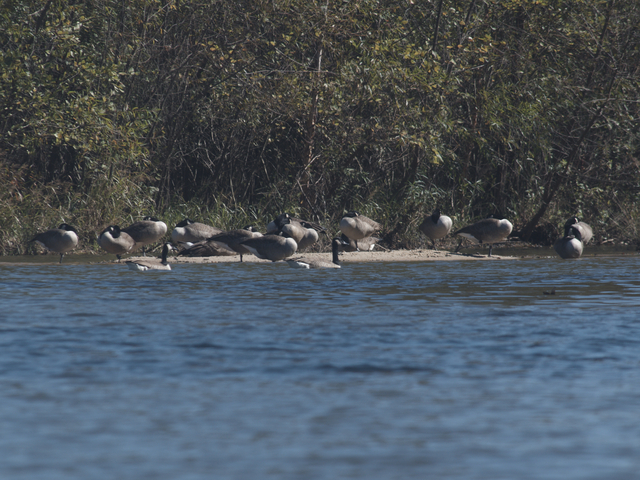 But other birds were busy with "business as usual". Here some crows are takin' it to a hawk, who was definitely not where she was wanted.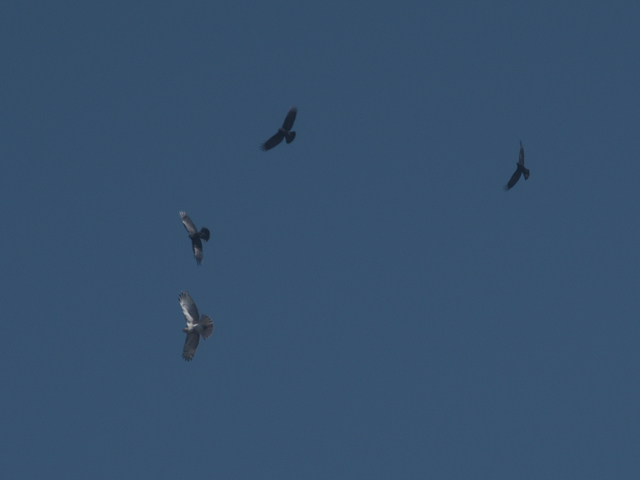 The crows met up later to discuss the matter.