I hung out in the back yard for a bit on Christmas Day and snapped a few pictures of the backyard wildlife. This Tufted Titmouse stopped by for some fast food: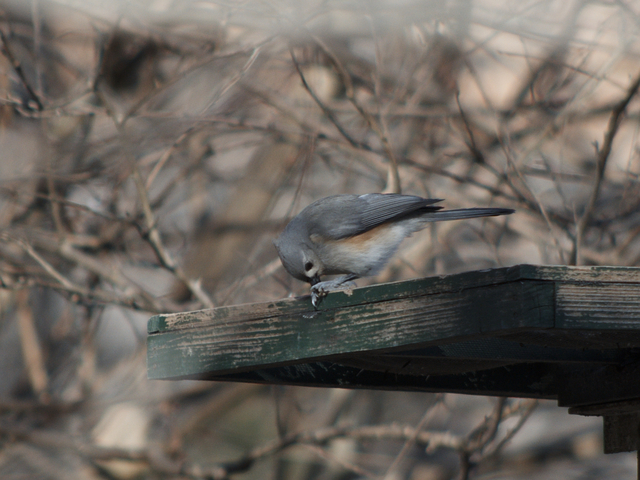 … to go: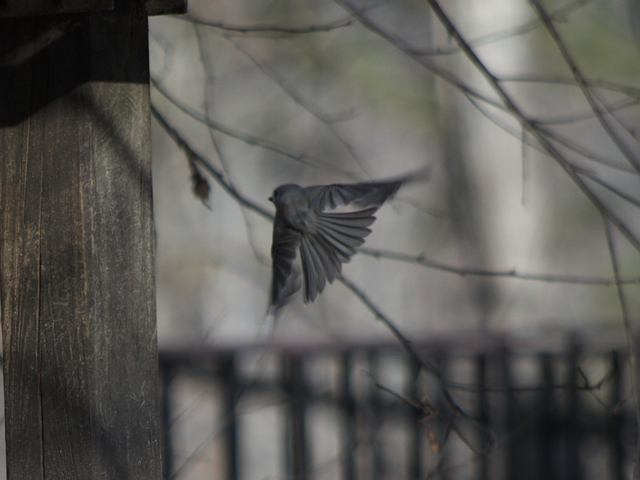 And he wasn't the only really small bird. This Chickadee was on the alert: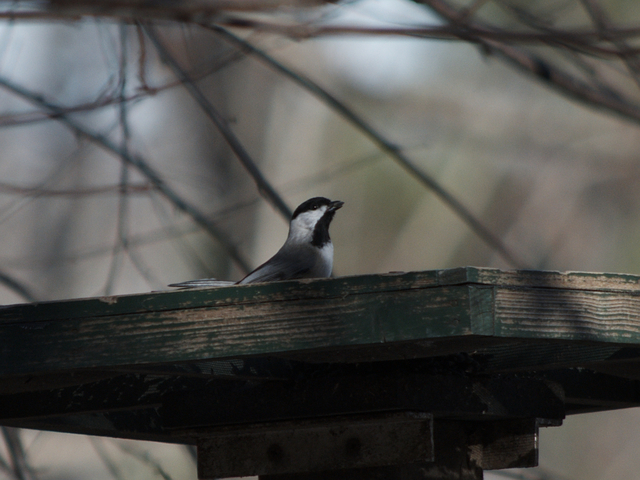 These folks (Mourning Dove and Blue Jay) stopped by the see what was going on: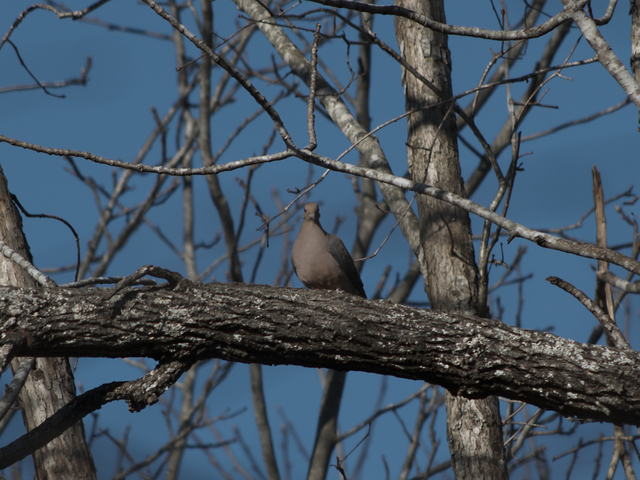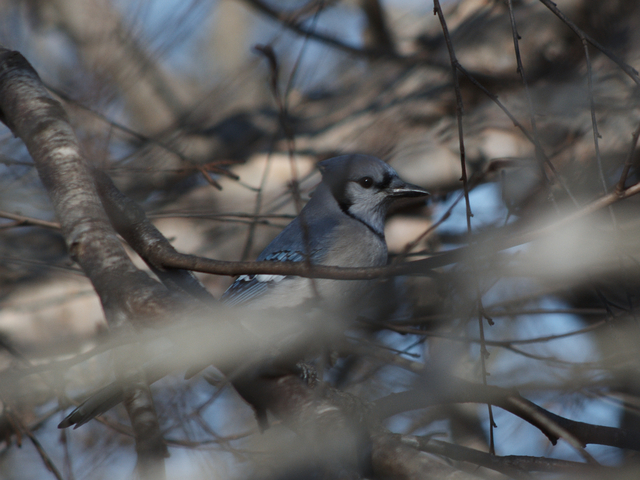 Meanwhile, out on the lake, it's pretty much the winter season. This Seagull is far from the coast, but that's not unusual for this time of year: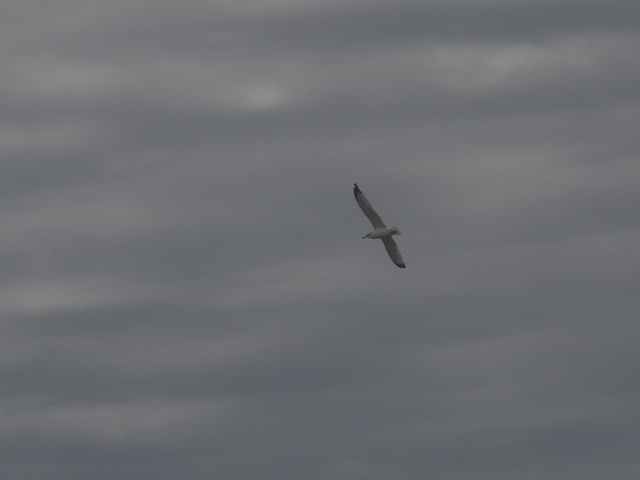 One of the geese seems to be off to a rough start to winter, but she seemed to be flying just fine, even if minus a few flight feathers: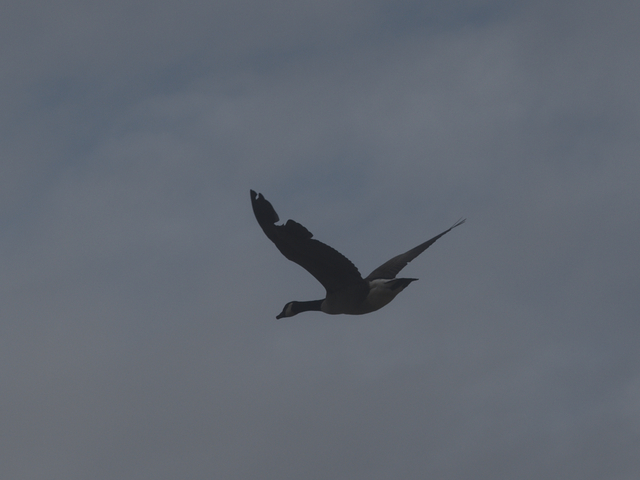 The weather cleared up just in time this weekend to get in some flying. I think this is Rainbow Falls, near Jones Gap, SC (click on the picture and zoom into the full-res image):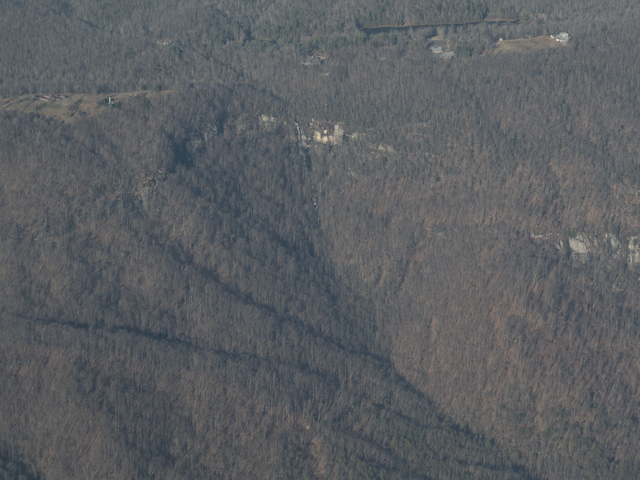 while clouds hung on over the Smokie Mountains: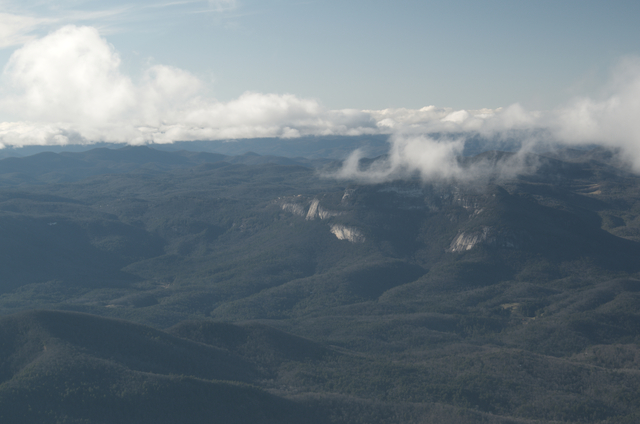 I know this is a "creature feature" and you don't see any creatures in those last two pictures, but I'm sure they're in there somewhere. Some would consider the planet itself a creature (check out the "Powers That Be" series of books by Ann McCaffrey and Elizabeth Ann Scarborough for a story of a planet that really does fit that description).