I know, where have I been? I've had a lot going on, a lot of which could be the subject of a Caregiving Thoughts post. But, finally, I have some creature material (as usual, click on a picture to get to a higher-resolution version).
The first creature featured is a Beaver, but unfortunately, I didn't get the camera pointed before he splashed the water and disappeared.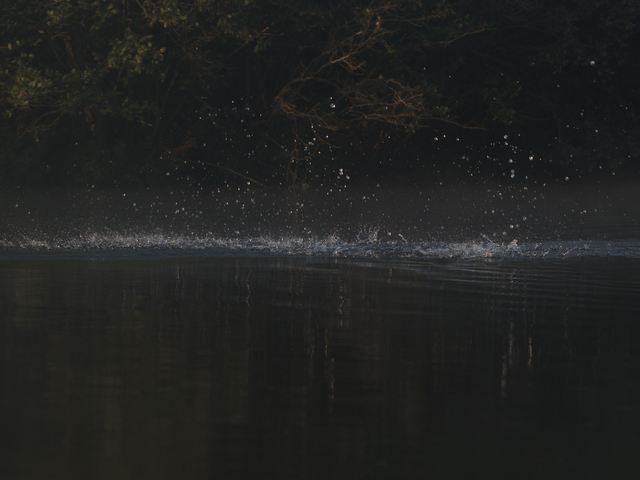 The Osprey were much more visible at their nest on top of the water system's intake structure. I'm guessing these two are the parents, and they seemed quite intent on what was in the nest.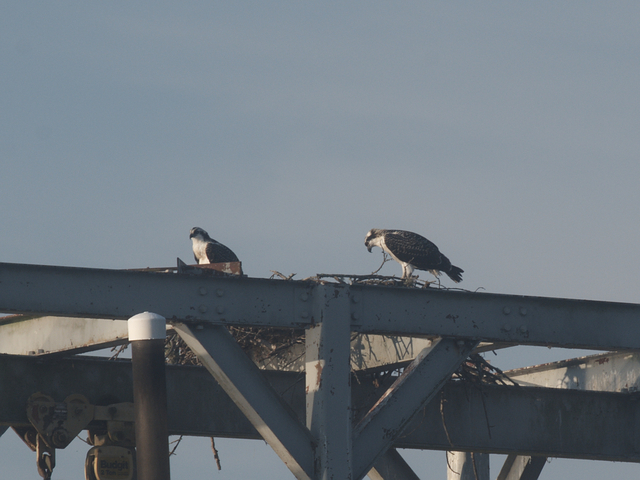 A third Osprey was hanging out on the other end of the structure, keeping an eye on me. Perhaps he's a family member helping out?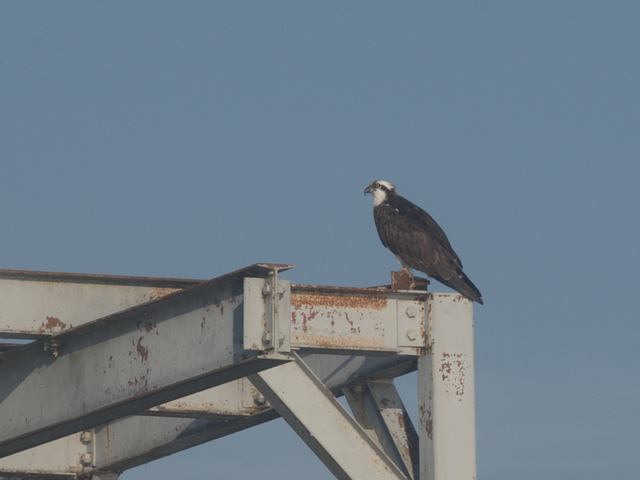 Now, ordinarily, I wouldn't think much of encountering a spider web, but this one was on some old tree branches sticking out of the water a good 6 or 7 meters from the nearest shore. Can spiders swim? Or maybe she just ballooned out there and set up shop. Given the insects caught in the web, I'd say, so far, so good.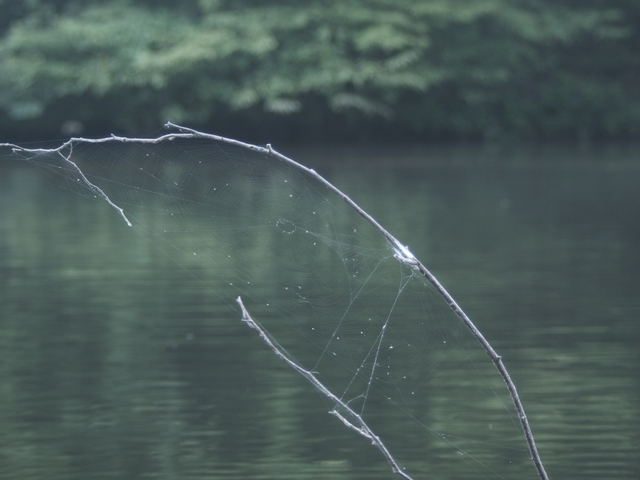 Of course, the obligatory Great Blue Heron picture. I got a lot of pixels on this one….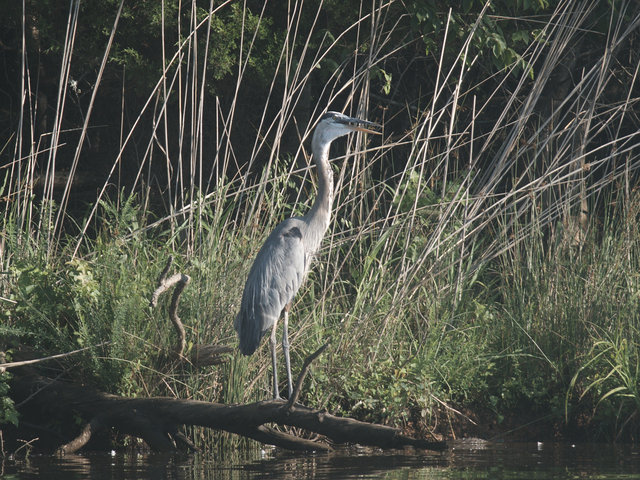 …just before he decided to take off and go to warp.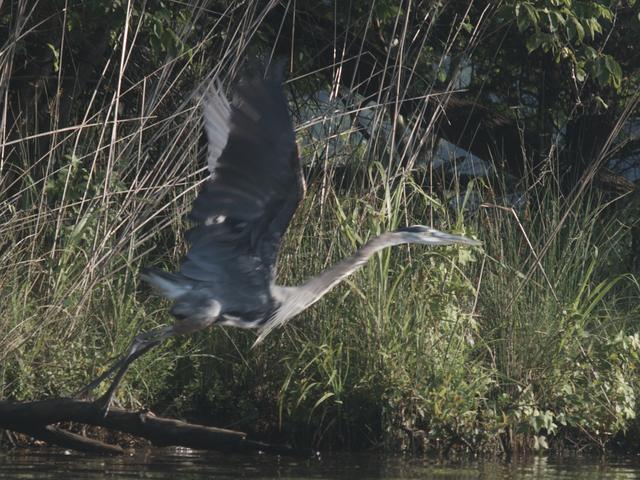 In another encounter, while out cycling, I crossed paths with a little Mockingbird, probably not much older than a fledgling. She was small and more stubby-looking than the normally slender adults, but the wing markings left no question that this was a Mockingbird.
In an encounter of a different kind, while we don't think of clouds as creatures, the way the move, shift, grow, and change they can seem alive. Taken from high above Laurens County: