The 2013 edition of the Ride for Raptors is history. Another great ride through the hills of Pickens County, ending up at the Pendleton Fall Festival, and supporting the Carolina Raptor Center.
Many rides start with doves or balloons. This one is a bit different. I also saw a real wild hawk, probably a Cooper's Hawk, fly over about 20 minutes before the ride started.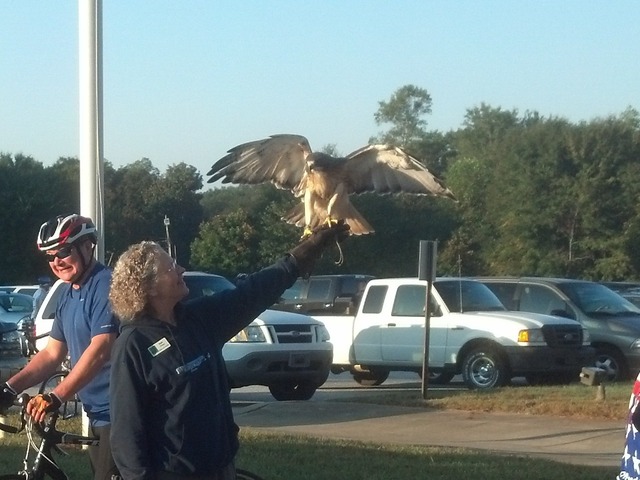 The ride gives you a chance to practice a little urban riding crossing US123 and going through Central, but it also traverses some very out-of-the-way scenic places. This was taken at the 3rd rest stop.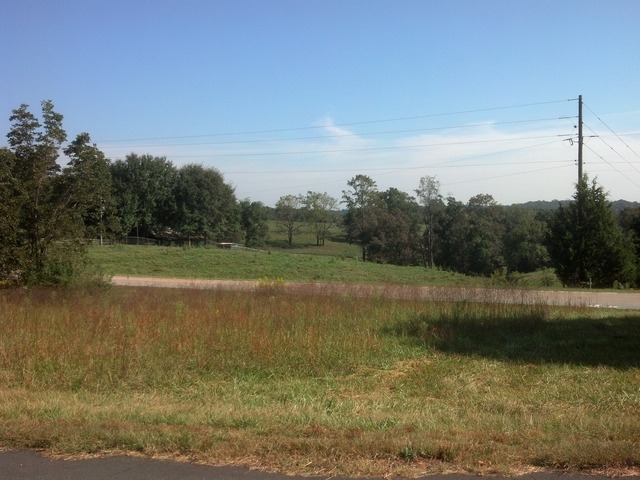 60 or 100 miles? Ya know, I could probably do 100, but it'd take me until Tuesday.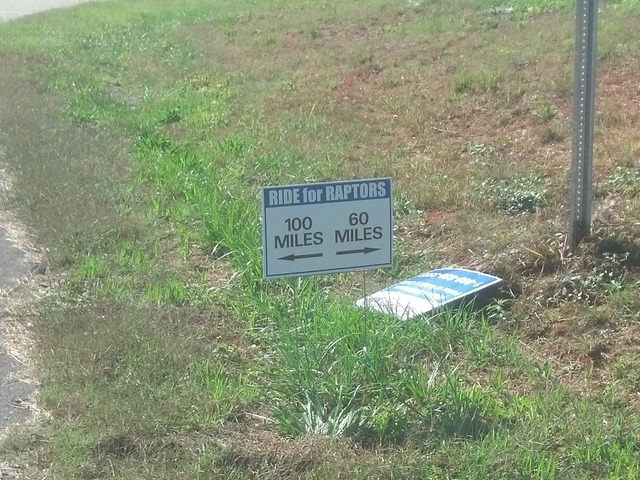 Some of the terrain involved. I wouldn't want that driveway.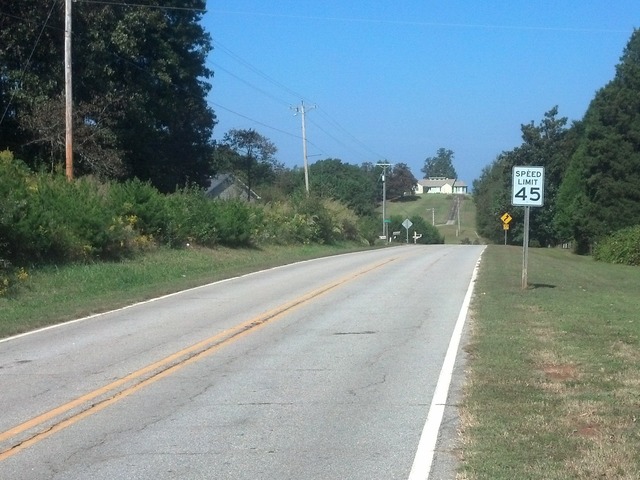 Actually, that wasn't the …er… most challenging. Maw Bridge Road climbs off the river with about a 9 to 10% grade for about a mile. I wasn't going to stop there for any pictures.
Lunch was waiting at the finish, courtesy of Subway, my favorite "fast food":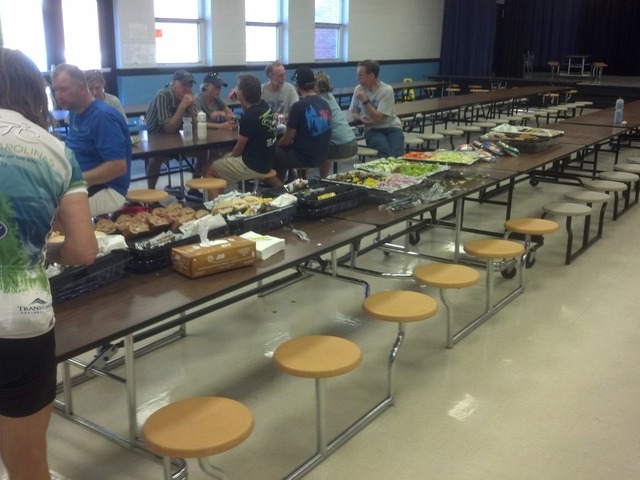 From there, it was a short walk over to the Pendleton town square and the festival.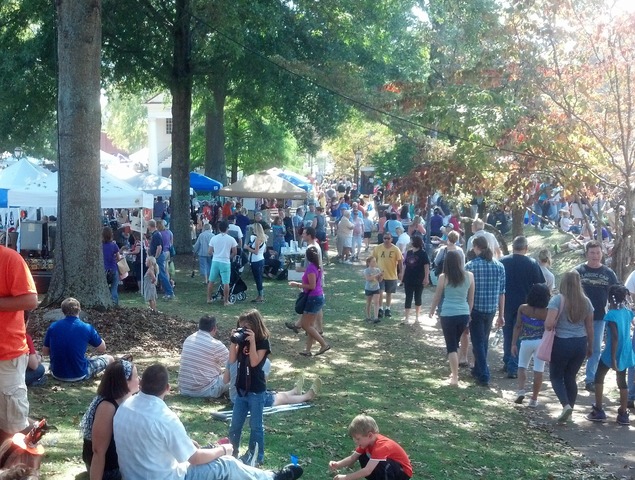 Zlaty, the Golden Eagle in the background, and Skoshi, the Red Tailed Hawk, were there from from the Raptor Center.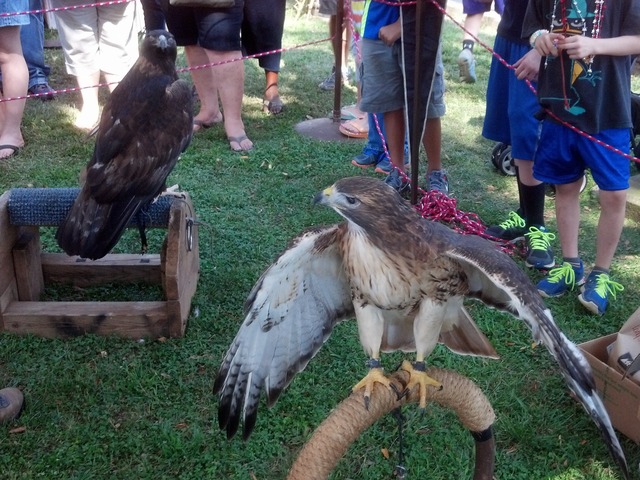 These are birds that cannot return to the wild because of their injuries and have become used to humans, so they get to travel around to things like festivals. Zlaty was found in Arizona with his wing apparently shot off. Skoshi has an undersized eye and was rescued after he injured his wing on that side. I kind of feel like I know them, as many times as I've seen them at this ride. Zlaty is about 30 years old and Skoshi is not far behind.
A Greenville rehabber brought a little Screech Owl. This is a full-sized adult. So cute, unless you're a rodent…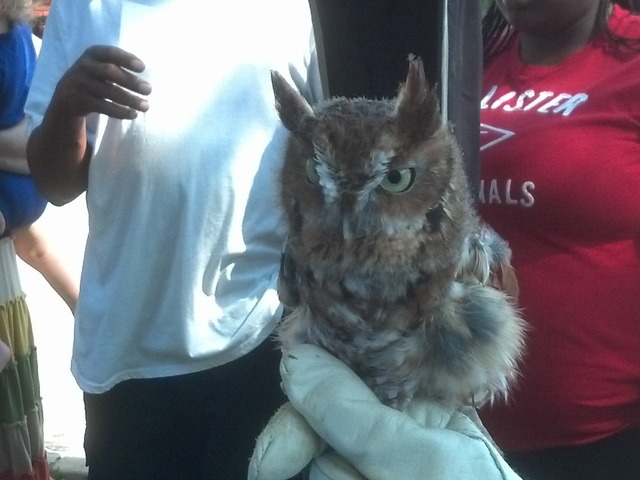 There was a distinct Halloween theme around the festival and around town. Funny, I don't remember seeing this guy out on the ride: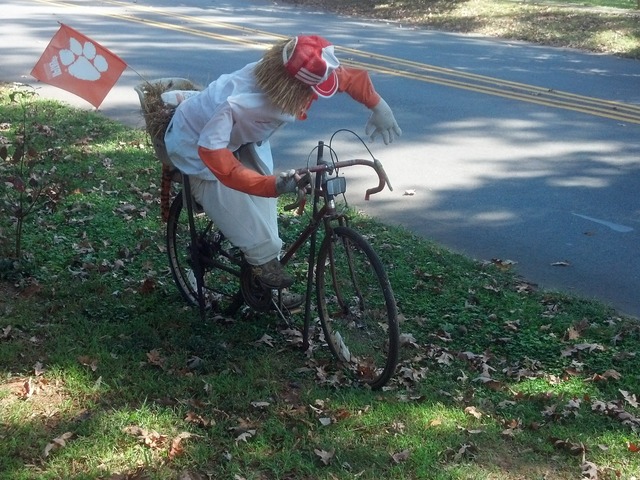 If I did try to do the 100 mile route, I'd probably look like this (minus the Clemson flag).
I hope I'll be doing this ride again. A letter in the registration packet announced that Rich Mead is retiring from organizing this ride. If you or someone you know can take up the task of keeping this going, please contact Rich, +1 864 244 0263 or ride4raptors@mindspring.com.