A chilly day on the edge of winter, but it's still neat to be out on The Lake. I know I titled this "Heron Special", but the Great Blue Herons weren't the only birds out there. This Kingfisher was just hangin' out, fluffed a bit against the cool temperatures: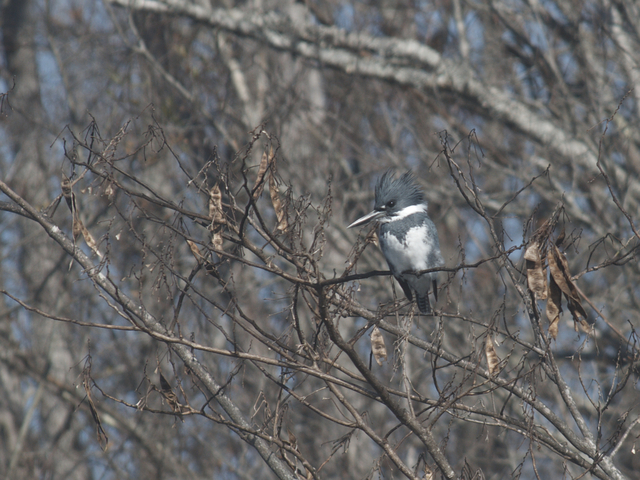 (as usual, click on the picture for a higher-resolution version)
So I'm paddling along and I spooked a Heron that I didn't see. I try not to do that, but I just didn't see this one. She took off and headed up the lake, but then decided to turn back. Maybe she recognized me and realized I wasn't a threat, and wanted to get back to that spot.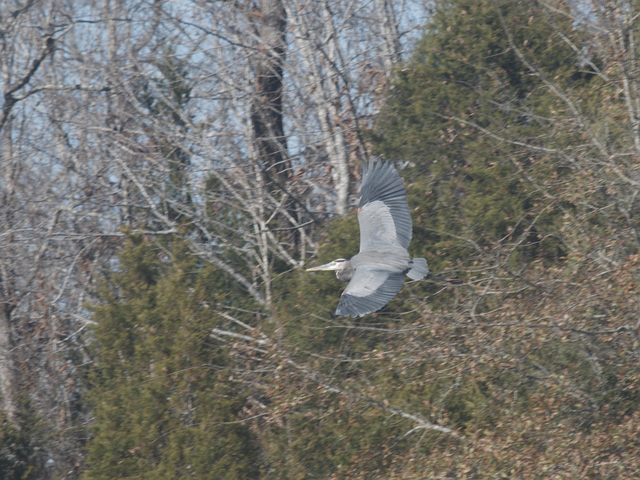 Nice wingspan, complete with winglets: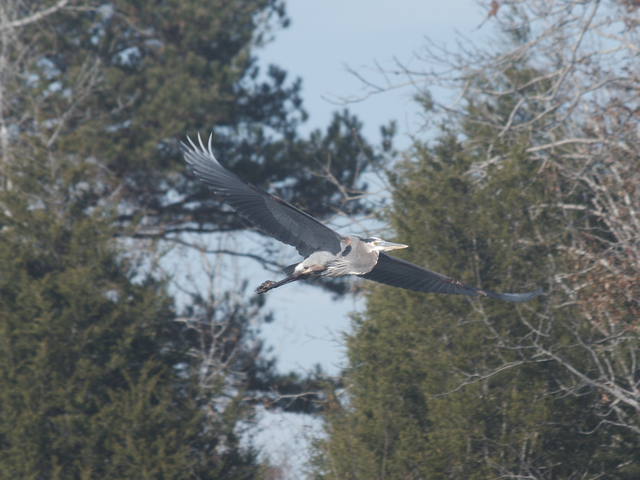 She treated me to an airshow-like low pass right in front of me, camera snapping away.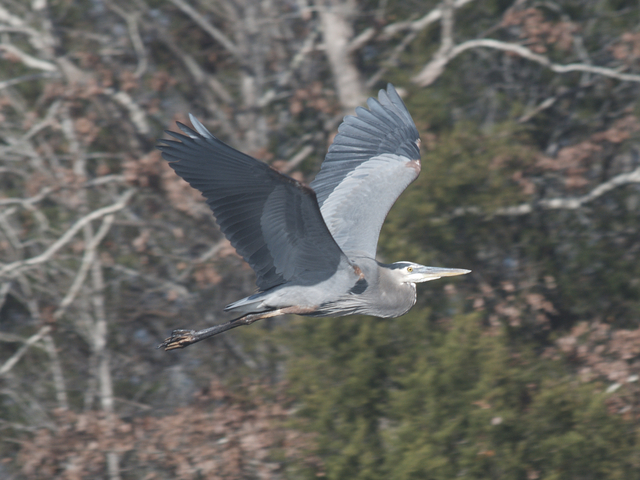 and circled around into the trees. You can just about see her in the trees here: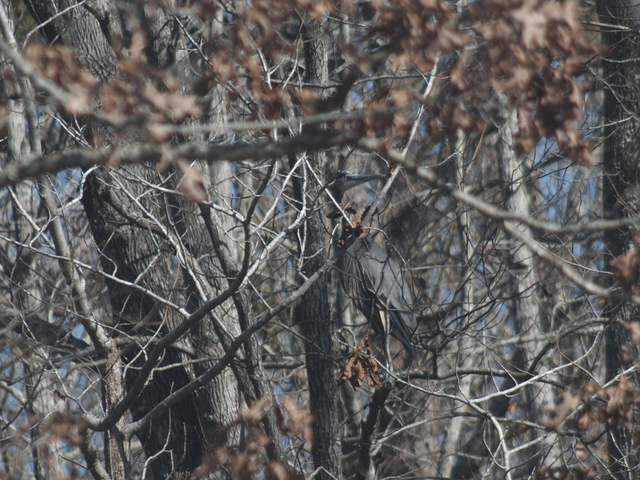 For a large bird, they can get around in the trees pretty good. Here's one just jumping off the top of a tree and transitioning into a flight configuration: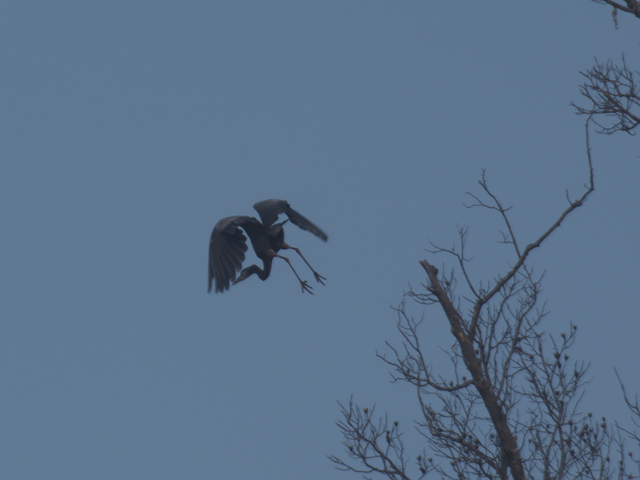 The operation looked very awkward, but he very quickly was in full flight.