It started out with a foggy morning, which didn't stop anyone from being out & about: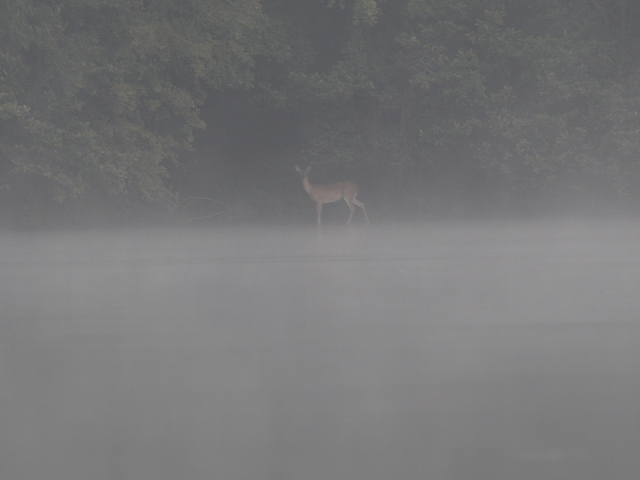 This Great Blue Heron, flying IFR in the fog, looked to have some ragged trailing edges:


One of the neat little places off the lake: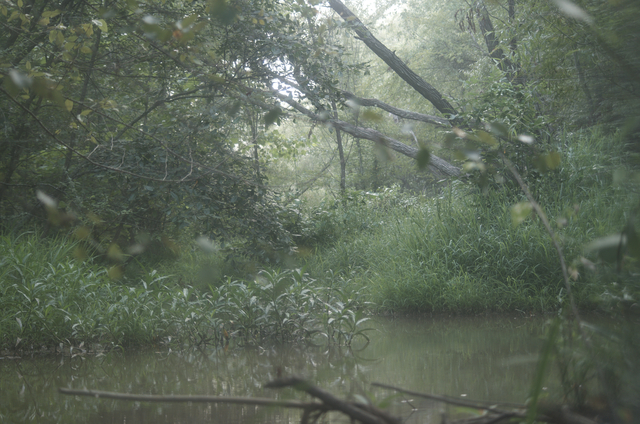 Then I saw this Green Heron on a chunk of tree over the water. He was all over it watching the water underneath, and didn't seem to pay me much attention as I hung around maybe 10-15 meters away. I was sure she'd be nabbing something out of the water…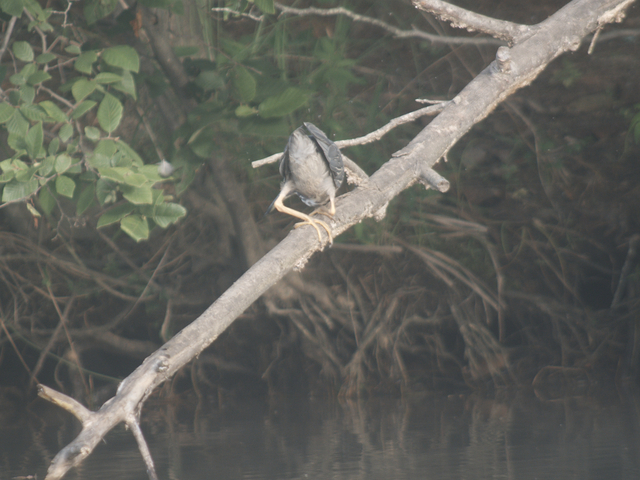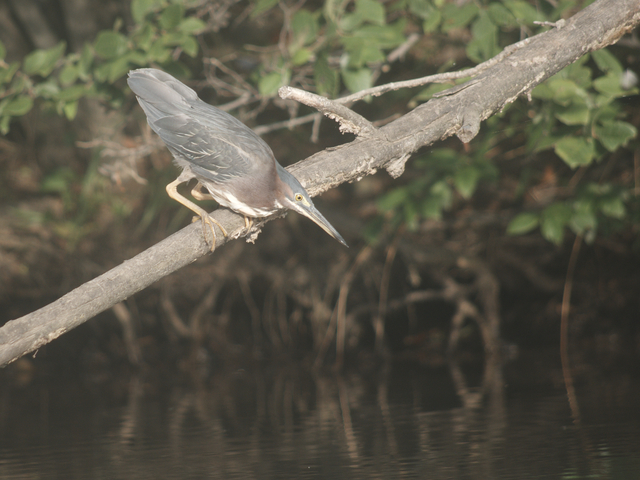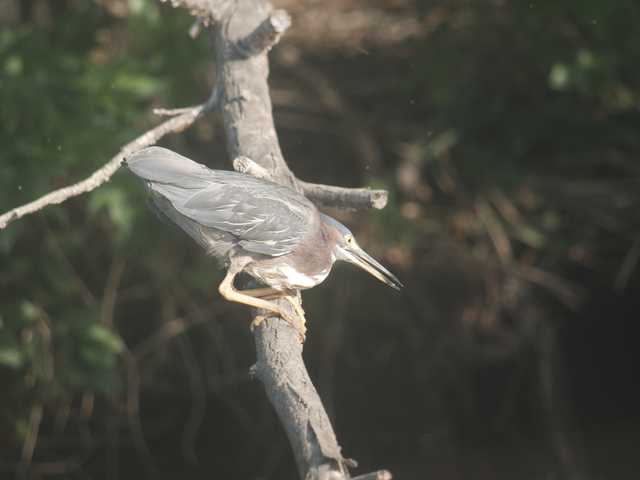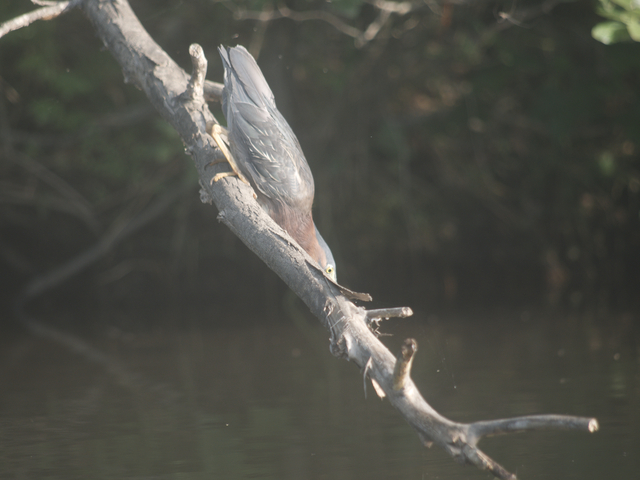 …which would have made a neat action shot, but after a half an hour, I gave up on it. Such is wildlife photography.