First, a few fall pictures of this living planet we have here. Cool mornings while the water is still relatively warm gives rise to early morning steam fog.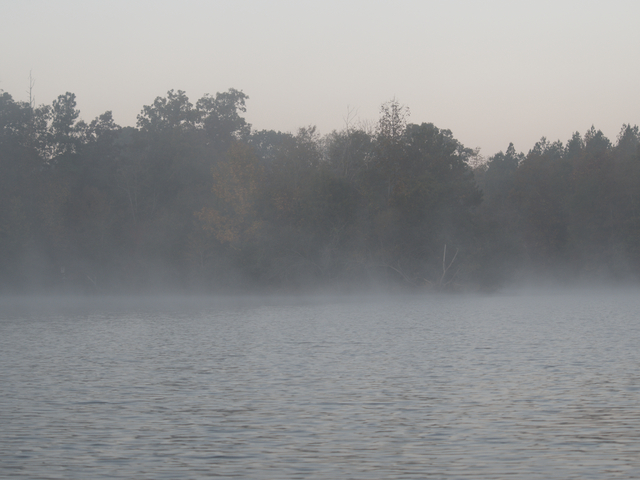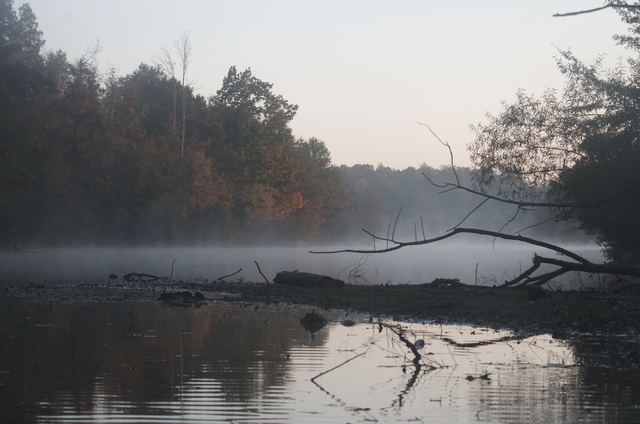 But once the sun starts to get up, the fog begins to dissipates and the sunlight makes the early fall colors stand out.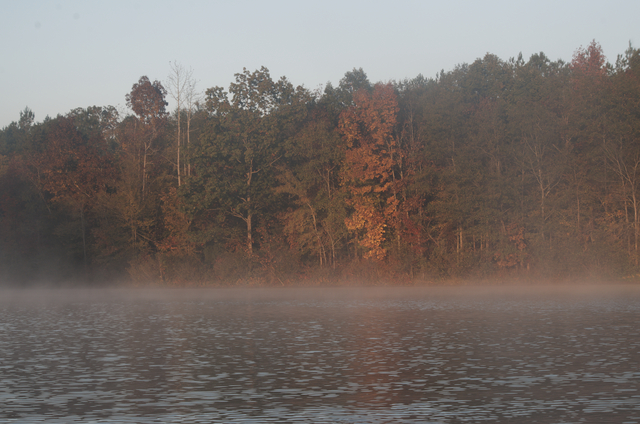 From the birds-eye view (if the bird is flying really high) the sun can make for some contrasting scenes and, combined with the wind, patterns on the water far below.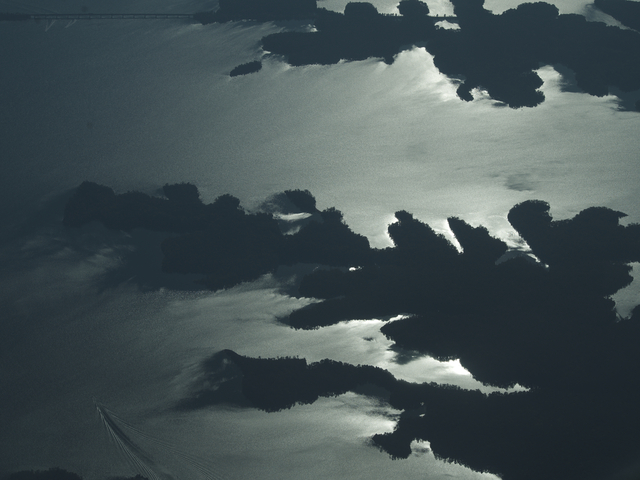 Now, back to the less-than-planet-sized creatures. I saw this large bird and grabbed the camera. I thought he was an Osprey, just because of the silhouette, size, and location, but I realized I was mistaken when I saw the photos.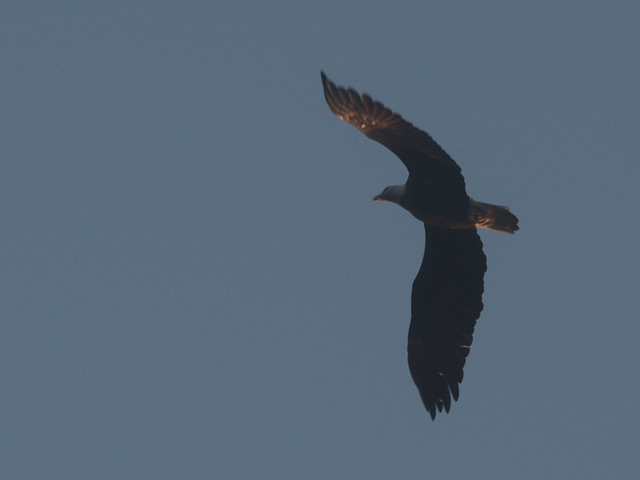 Yes, that was the Bald Eagle. A bit later I found the Osprey, cavorting around the eastern side of the lake.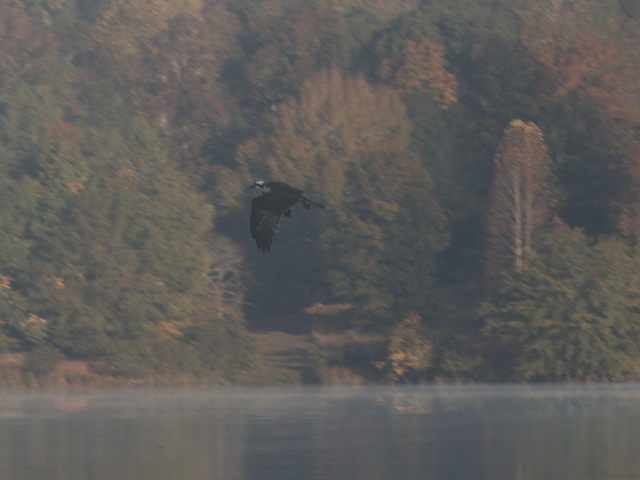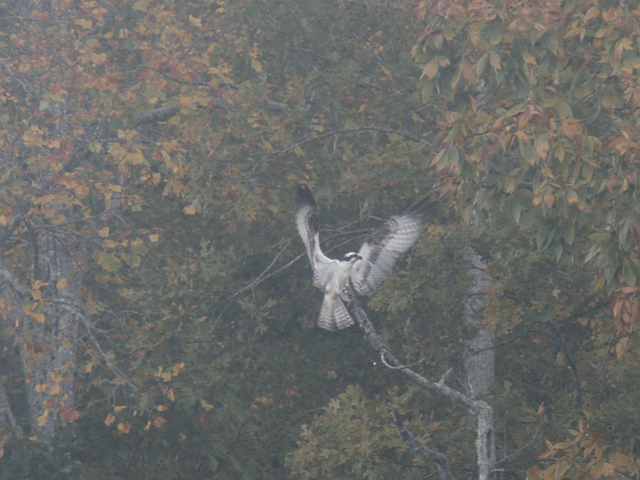 Have I mentioned how hard it is to get a good picture of a Kingfisher in action?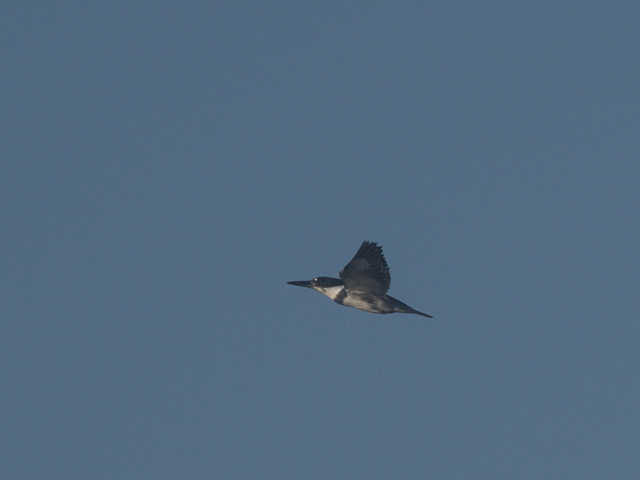 Nope, no Heron pictures this time. I saw a couple around, but maybe it was a bit early in the morning for them.
As usual, you can click on the pictures to get to a full-res version. I had to change photo sites because of problems with the previous one. Older pictures are still there, but henceforth anything new will probably end up on the new site.