In the 30+ years I've lived in upstate South Carolina, USA, I don't think I've ever seen snow on the ground this early, November 1st.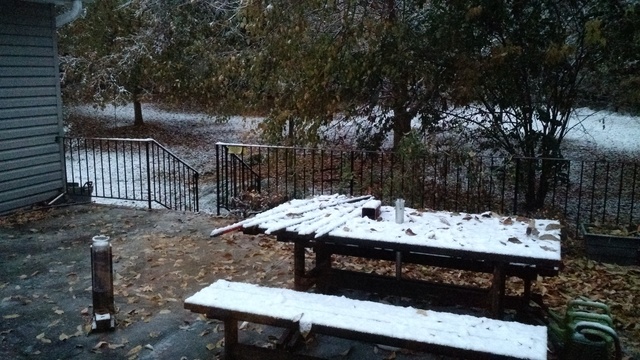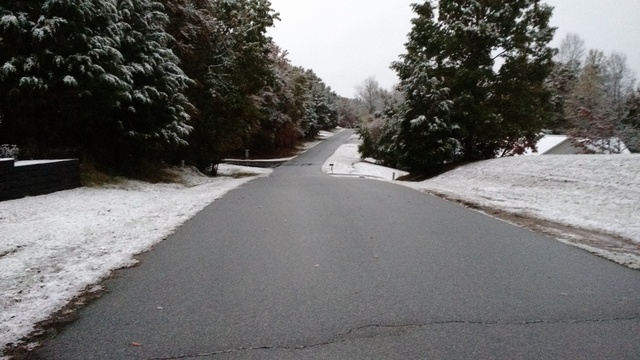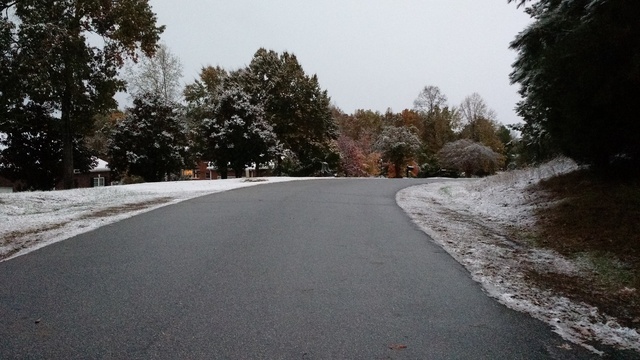 While out doing some errands, I decided it'd be a good day to make a pot of my chicken-pantry soup (chicken, and whatever else is handy):


Bill of materials:
1 chicken
2 lb. carrots
most of a head of cabbage
bunch of parsley
1/4 an onion (usually use more, but that's what I had)
1 bunch of garlic cloves
bunch of celery
1 15oz can of peeled whole tomatoes
1 lb. frozen corn
Oregano
Italian Seasoning
2 bay leaves
Basil
Heat to a boil, then let simmer on a low boil for a few hours or until everything is cooked. Serve with noodles and crackers.
My cared-for thinks this is a good idea, too.