This weekend I had an opportunity to photograph some really special and rare "birds". The Collings Foundation's B-24 Liberator, B-17 Flying Fortress, and P-51 Mustang, all World War II war birds, were on tour at my home airport in Greenville, SC.
Watching these aircraft fly in and out of a modern-day 2013 airport with all the amenities, I can only imagine what it was like flying them out of what we would now call "unimproved" fields, carrying a full load of things designed and intended to blow up, during a war, knowing they're going to be shot at.
However, there are people among us who do know, first-hand, what that was like. I encourage you to find a WWII veteran near you, and ask them what it was like. My Dad, an infantryman, has told me many stories that you will not find in history books. These are the stories that will tell you what that war was Really Like. Act now, this is a time-limited offer.
OK, now for the pictures (as usual, click on the pictures for a larger version)…
You can see some updated avionics in the cockpit of the B-24, which only makes sense. There have to be some updates in order for these aircraft to operate safely in our current airspace.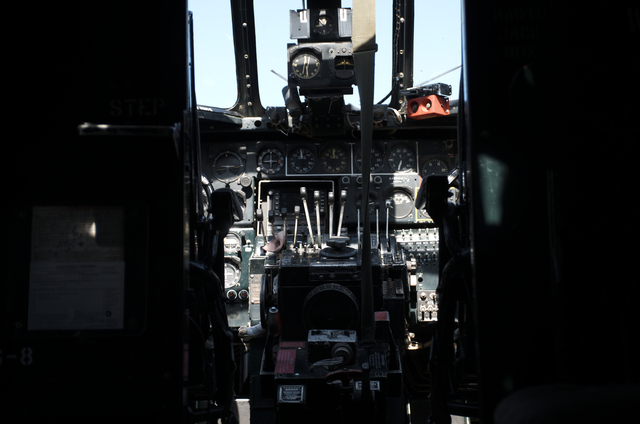 One thing that strikes me about the war craft of this era (I have no idea if it's different now) is how cramped they seem to be. You could not be overweight, or claustrophobic, and spend any time in these aircraft, or the naval vessels I've visited.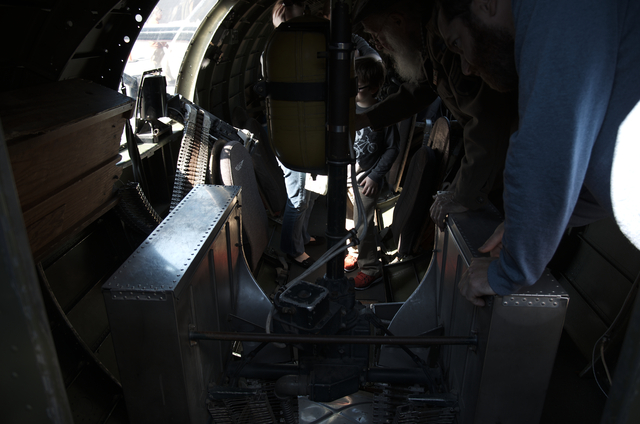 When I visited the USS Yorktown, a WWII aircraft carrier, it actually gave me the willies a bit as I was squeezing around the cramped areas down in the bowels of the ship and thinking, "image now that someone is dropping bombs on this thing".
Here the B-24 taxis out for takeoff: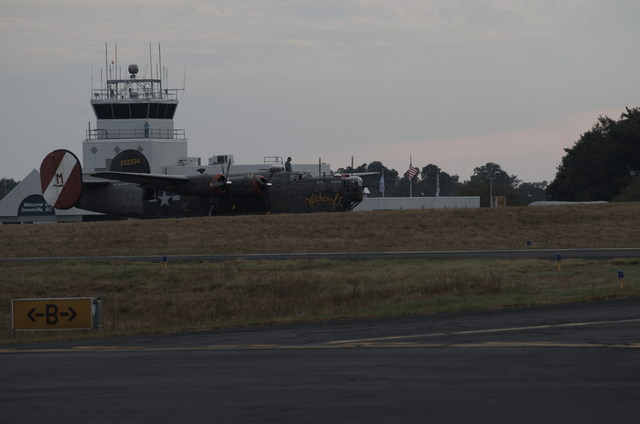 with the B-17 not far behind: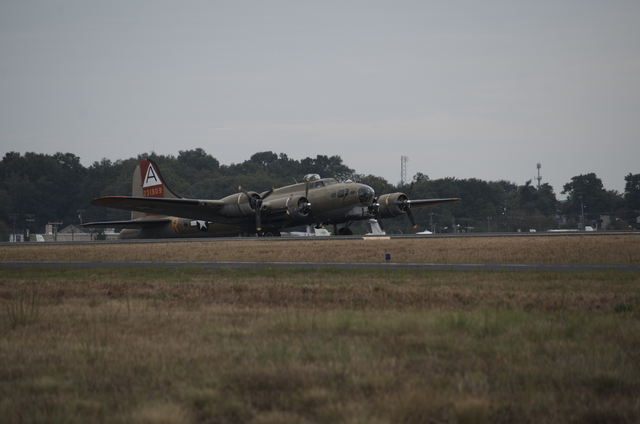 The B-24 on its takeoff run while the B-17 prepares in the background: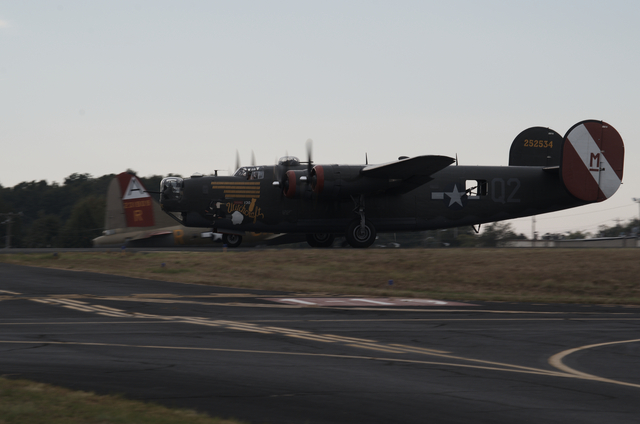 And gets gone: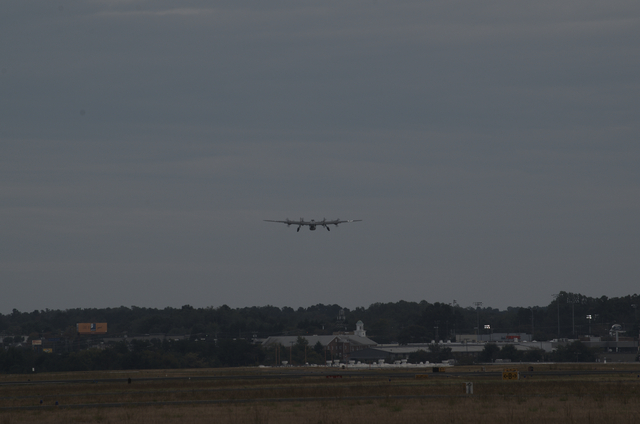 The B-17 starts its takeoff run: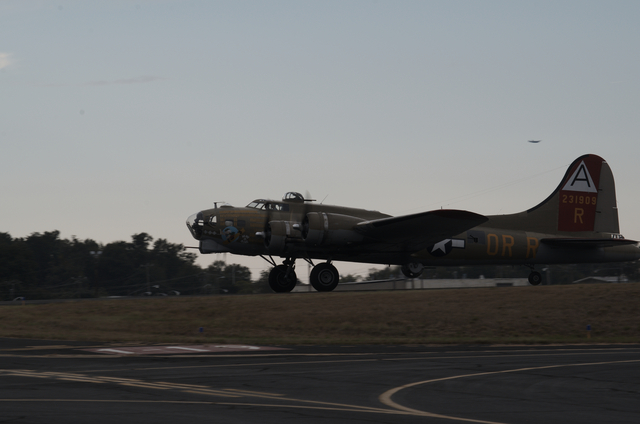 You can see the B-24 in the distance near the top of the '17′s tail.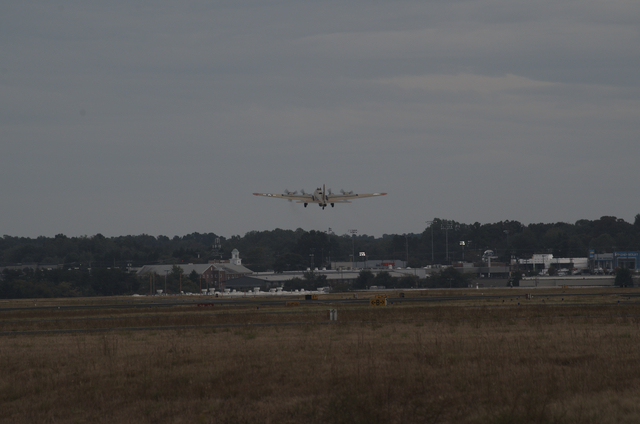 They came back and made a pass over the airport. Here's the B-24:


And the B-17: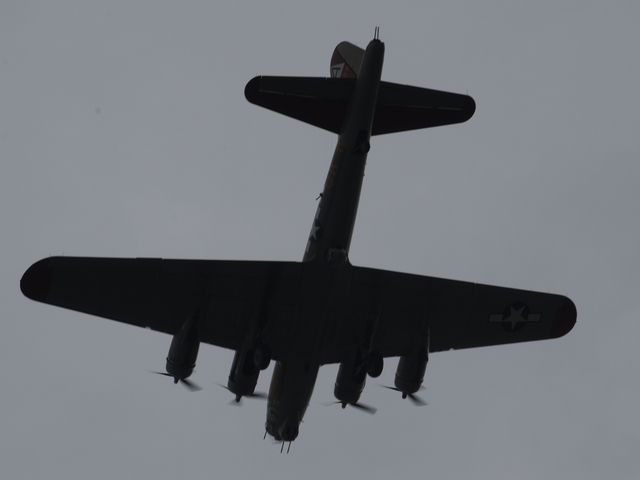 Touchdown of the B-24: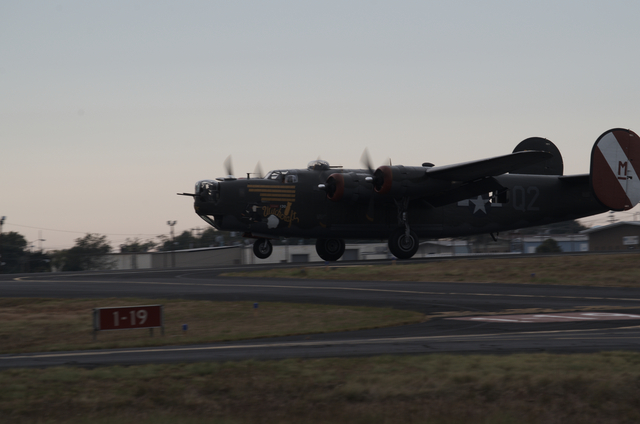 And the B-17, about to return to Earth: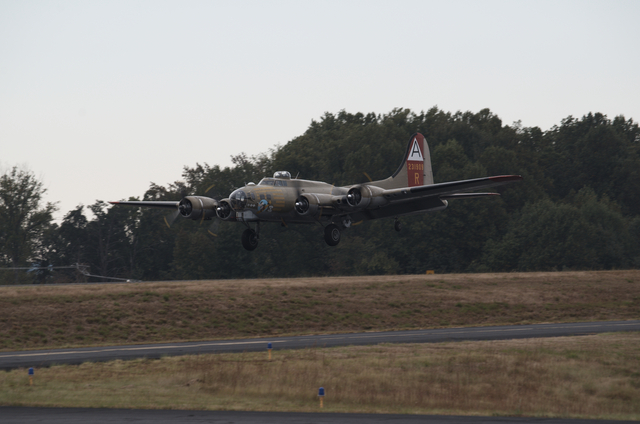 I didn't see the P-51 flying much, but I did get this shot: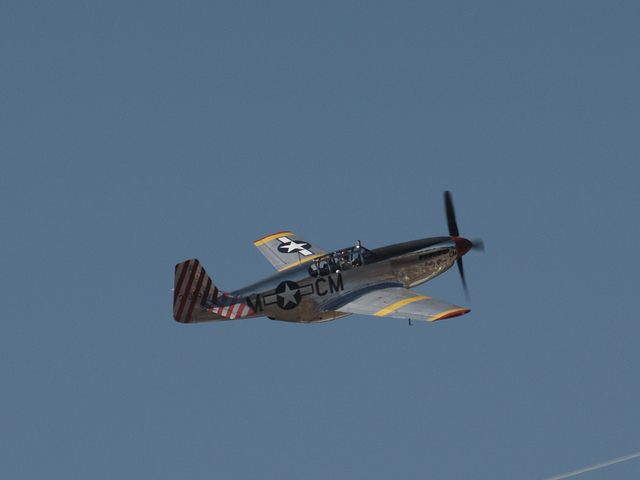 You can find the tour schedule for these aircraft at the Collings Foundation web site. Go out and see 'em, and help support keeping this bit of history truly alive.