The north east end of th lake has been getting a lot of silt lately from Lick Creek (I think), making navigation difficult. But the Kildeer seem to like that area.

What you don't want to see overhead if you're a fish: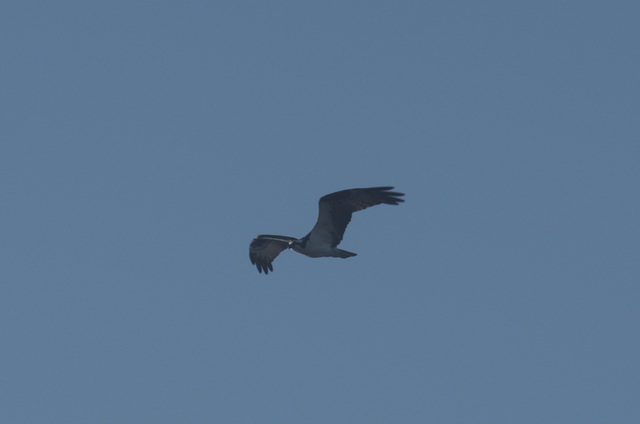 Looks like the Osprey have some work-in-progress in the nest on top of the intake structure, so they'll be grabbing more fish than ever soon: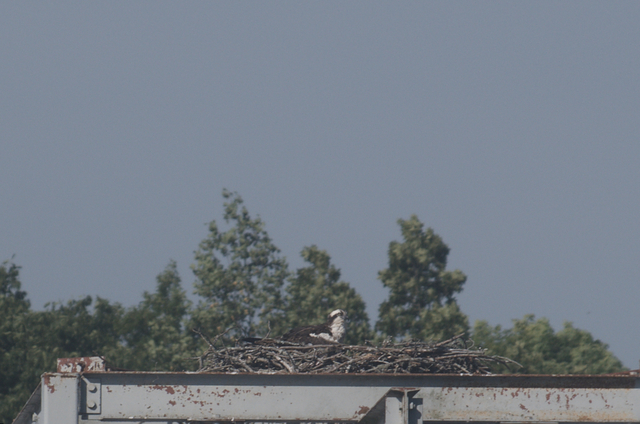 These geese are looking a bit ragged, perhaps from the winter wear & tear: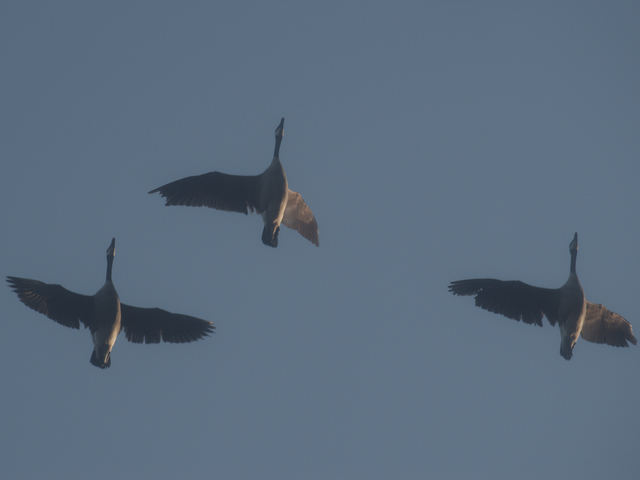 But it's spring time now and … Look! Gooselets!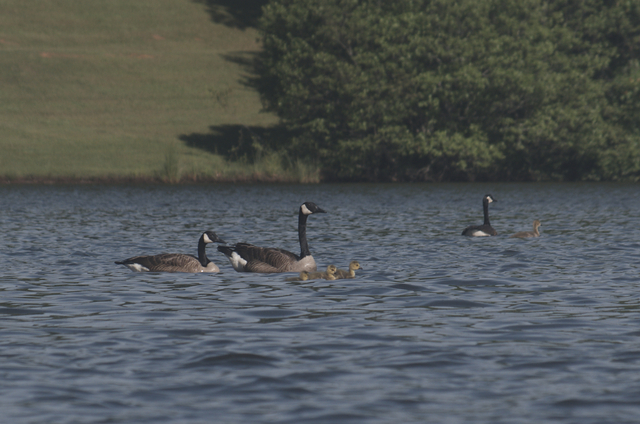 One of those out-of-the-way places on the lake where I could sit all day, if I had the time: